Security Services in India -Product Description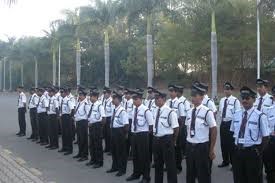 Sri Udyog Security and Facility Management Services Company is engaging in Security Services in India. In today's scenario security of both industrial and residential sector and any other sector has become major concern. That's why, hiring well trained and properly equipped security staff has also become a very important in getting the job done in a desired manner. We assess your threats and provide you with well proficient Security Personnel & House Keeping Service in Bangalore.
Our Security Services in India which exceed client's expectations & helps in creating peace of mind. We provide security solutions & service and trained and provide some security guard servicestraining sessions for our personnel so they will meet the client's requirement according to present situation. Time to time we offered teaching to keep them updated on latest security services and solutions round the clock.Our main goal is professionalism and we offer round the clock security services facility which makes us different from other. Our qualified staff through extensive training & using latest technology before deployed them to our clients in India.
 Types Of security Guard Services:
Manned Guarding(Civilian Guard)
Armed Guard
Unarmed guard(Ex service man)
Personnel security Guard
Business type of Security Services in India Service Provider: Service Provider
Areas covered by Security Services in India Service Provider: All over India