Security and Facilities Management -Product Description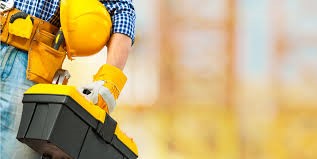 Yes-24 (Sri Udyog)Security and Facility Management Services Company is one of the top leading Security and Facilities Management industries. Now a day's security and facilities requirements vary from industry to industry so to become ready for challenges we have to regularly update in the field of Security and Facilities Management industry. So it is mandatory that we have to train our staff accordingly so we meet the expectation of our client by creating productive and smooth working environments and offered our clients flexible, reliable, efficient and cost effective Security guards & housekeeping service.
We are bundle of total facilities management solution; we understand the need of our customers and respond quickly. We provide complete Facility services which include Housekeeping, Guesthouse Management, Gardening, Pest control management services. We provide cost effective Security Guard Services in India which successfully meet the customer's requirement and also provide high net value. And also security services include armed and unarmed man.  We are in Security and Facilities Management and servicing a different type of industries & customer segments whether it is public or private sector. Our main focus is professionalism and we trained our staff through extensive training before deployed them to our clients.
Various Security and Facilities Management services are:
Mechanized Housekeeping Services
Guest House Maintenance
AMC(Civil/Elec), Handyman Services
Garden Maintenance
Technical/non technical manpower
Pest Control & Waste Management
Manned Guarding (Civilian Guard)
Armed Guard
Un Armed Guard (Ex. Service Man)
Parking Management
Event Security, Personal Security
Security Consulting
Business type of Security and Facilities Management Service Provider: Service Provider
Areas covered by Security and Facilities Management Service Provider: All over India