Security Guards Services-Product Description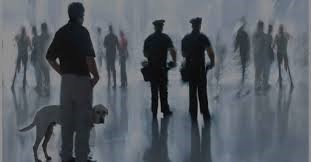 Sri Udyog Security and Facility Management Services Company (YES-24) is outstanding security guard services provider. We  offered our top security guard services  to  Government Organizations, Corporate Industries, IT hubs, Flats, Villas and soon. Security guardis a person who protects people, property and also our assets and in return we paid some money to them. We broad range of corporate & commercial security guards service in Bangalore. They are usually civilian, parking management guard, personnel guard, armed and unarmed guard.  We provides home security solutions India and these services are customized so it fit the specific requirement of our client. Our organization is two decades old & we offer professional security guard services in the area of Security and Facilities Management.
Our main mission is to provide affordable, trustworthy and well-trained security services for 24 hours. Our security guard services in Bangalore exceed client's expectations & helps in creating peace of mind. Yes-24 feels prides itself because of our security personnel undergone a training both in handling security equipments and also adapt themselves according to complex security condition. That's why we are offering best security guard services so our customer's world is safer and they live a happy and peaceful life. We are servicing a different type of industries & customer segments whether it is public or private sector. In addition to all this the main important factor is that they are expertise and having high level of awareness of professional ethics & behavior.
Types Of security Guard Services:
Manned Guarding(Civilian Guard)
Armed Guard
Unarmed guard(Ex service man)
Personnel security Guard
Business type of Security Guards Services Service Provider: Service Provider
Areas covered by Security Guards Services Service Provider: All over India