Security Guard Services in India -Product Description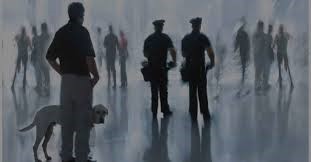 Yes-24, Sri Udyog Security and Facility Management Services Company is prominent in providing Security Guard Services in India.We offer outstanding guard services to corporate sector, residential areas, commercial, government institution, industrial, educational sector and soon in India. Now a day's threat to the life, property and any assets keep on increasing that's why we provide vulnerable Guarding Solution & Security Guard Services in India so threat will reduce you live peaceful life.
We select our security guards after complete verification from police and we also gives training sessions related to all security issues. Our security guards are efficient in handling all kind of emergency situation. Time to time we provide training to keep them updated on latest security solutions and procedures. We provide cost effective Security Guard Services in India round the clock which successfully meet the customer's requirement and also provide Security and Facilities Management. Our Security Guard Services in India ensures that they undergo strict training. We follow certain selection procedure if they meet our certain parameters then only we select that security guard in Bangalore for security guard services.
Types Of security Guard Services:
Manned Guarding(Civilian Guard)
Armed Guard
Unarmed guard(Ex service man)
Personnel security Guard
Business type of Security Guard Services in India Service Provider:Service Provider
 Areas covered by Security Guard Services in India Service Provider:All over India