Housekeeping Service - Product Description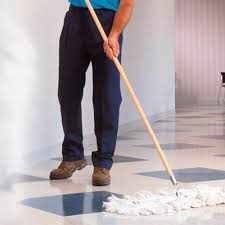 YES-24 Sri Udyog Security and Facility Management Services Company is profound in Housekeeping Service. Our Housekeeping Services is one of the best way to maintain your home & office it helps in bringing hygiene by using methodological approach and and we are best housekeeping services in Bangalore from small office complexes to corporate housekeeping services in Bangalore, residential housekeeping services in Bangalore and soon. Our Customers are very happy with friendly nature of our staff members and also their Housekeeping Services. We satisfy our client demands and provide good quality of cleaning services. And apart from this our clients are happy and appreciated our staff for their honesty, hardworking, polite nature and also with admire for their reliability.
We always used innovative ideas & techniques for being best House Keeping Services in Bangalore. We use collaborative and professionalism approach for enhancing the effectiveness of the housekeeping services facility management services and we trained our staff through extensive training before deployed them to our clients. With decades of experience in total facility management we are serving best housekeeping staff for commercial, hospitality, health services industries etc. are feeling proud in ourselves on providing professional housekeeping services and staff which is best suites the customer requirement.
Business type of Housekeeping Service Service Provider: Service Provider
Areas covered by Housekeeping Service Service Provider: All over India