Home Security Solutions India -Product Description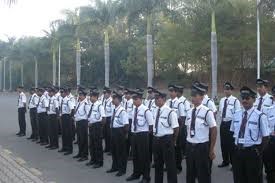 Sri Udyog Security and Facility Management Services Company (Yes-24) is leading Home Security Solutions India. Security is one of the major issues in residential areas every time some illegal activities occur. Everyone wants to protect their home, people & things within home that's why we offered residential security guards who is available for 24 hrs if you want this strategic security solutions it helps you to stay away thieves from your home. We provide home Security guards which alter the routes of burglars because security guard is human being and its presence makes them uncomfortable.
We are Home Security Solutions India and our Guards are very intelligent & trained. They also having intuitions and presence of mind to recognize hazards and even having capability to cope with certain issues. An honest guard reports what wrong happened and always ready to can fix problems himself when he was on duty. We are providing all kind of security solutions not only Home Security Solutions India in Bangalore.
Types Of security Guard Services:
Manned Guarding(Civilian Guard)
Armed Guard
Unarmed guard(Ex service man)
Personnel security Guard
Business type of Home Security Solutions India Service Provider: Service Provider
Areas covered by Home Security Solutions India Service Provider: All over India