House Keeping Services in Bangalore -Product Description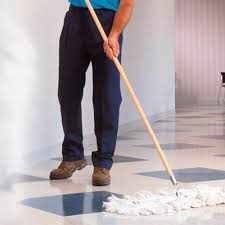 Sri Udyog Security and Facility Management Services Company Enterprises is one of the reputed House Keeping Services in Bangalore. If someone is looking for total facility management services we are providing house keeping facility management services are one of them. We believe that a good housekeeping service is that which uses methodical approach that is step by step approach to clean all things and depending upon the industry approach should be different.
We offered our client a complete package of house keeping services and facility management services. We trained and hired very professional Housekeeping staff which provide best house keeping services in Bangalore in various sectors like factories, corporate sector, residential home and soon. Our trained & experienced facility management staff always satisfied our client by keeping workplace safe, clean & secure. Amongst so many house keeping services company in Bangalore we are one the best corporate house keeping services in Bangalore. Our main focus is professionalism and we trained our staff through extensive training before deployed them to our clients. With the help of our fully professional staff, we respond quickly and provide round the clock facility service to our client.
Business type of House Keeping Services in Bangalore   Service Provider: Service Provider Areas covered by House Keeping Services in Bangalore Service Provider: All over India