Security Guard Services in Bangalore -Product Description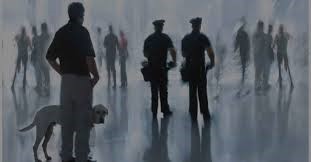 Sri Udyog Enterprises (YES-24) is a leading Security Guard Services in Bangalore. In Today's scenario in every sector need security guard services whether it is commercial, industrial, educational institute and soon. And every sector is having different security requirements so we provide services accordingly. We offer full security services package like security guards with security consultation also. Which help with all of your security needs including uniformed officers, mobile patrol, & security consulting. 
We successfully provide security guard by evaluating all the threat of safety and deploying professional security personnel who are experts in handling the security and safety. We provide specialized security guard solution and arrange Housekeeping Service for our personnel so they will meet the client's requirement according to present situation. The training is undertaken by army officers who are capable of providing sufficient training to the guards. We believe in safety of our client. We provide high-class, efficient, effective and customizable Security Guard Services in Bangalore. Our Security Guard Services in Bangalore keeps the premises, people and property secure from crime and from any other illegal activities. Our security guards prevent entering of any unknown person inside the building premises and makes surrounding safe and secure. And also no illegal activities happen under premises. We provide security guard services in Bangalore, India for all the fields such as Corporate, Govt Organisations, Industries, IT hubs, Flats and Villas.
 Types Of security Guard Services:
Manned Guarding(Civilian Guard)
Armed Guard
Unarmed guard(Ex service man)
Personnel security Guard
Business type of Security Guard Services in Bangalore Service Provider: Service Provider
Areas covered by Security Guard Services in Bangalore Service Provider: All over India