Corporate Manpower Services India - Product Description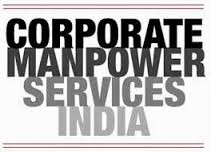 Sri Udyog Security and Facility Management Services Company (Yes-24) is offering comprehensive Corporate Manpower Services India. From last 2 decades we are in manpower solutions and we are now expertise in offering quality service & satisfaction to our valued clients as they are highly qualified so they are to be hired by Corporate Company and offered Corporate Manpower Services India. Also, we also provide training sessions regularly to our staffs' members so they will improve their skills.
We provide our clients experienced and having sound knowledge personnel which helps in their business growth. We offered excellent manpower Services India to various corporate sectors. Our specialization l in offering  Data Entry Operators, Office Assistance, Front office executive, Office Boy, Peons & runner Boys, Lab Assistance, Technicians. Contract Laborers, loader & unloaded for different Industries. We select personnel after analyzing their technical & analytical skills and also keep in mind that they will meet the budget of our clients, we offer these Corporate Manpower Services India at economical prices.
We are engaged in offering:
Data Entry Operators
Office Assistance
Front office executive
Office Boy, Peons & runner Boys
Lab Assistance, Technicians
Contract Labourers, loader & unloader
Business type of Corporate Manpower Services India in Bangalore   Service Provider: Service Provider
Areas covered by Corporate Manpower Services India in Bangalore Service Provider: All over India